About Domain Names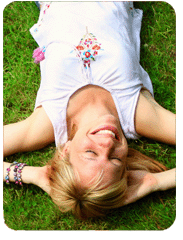 A domain name is an online address which you can use for sending and receiving information. Usually prefixed by www a domain name provides a unique way of identifying a website. Combined with e-mail they provide an Internet identidy.

To order a domain name click here.

Individuals and businesses alike are registering domain names as a way of presenting their web presence. There is no limit to the number of domain names that a website can have and many people choose to register multiple domain names for their website. Examples of this are the names: thename.co.uk and thename.biz. Entering either of these names into a web browser takes you to the same website. They differ only in their extension. When web domains first came into existence it was envisaged that UK companies would use .co.uk. Howver since both versions of the names are available on a first come first served basis, it is common for businesses to use both domain names.

A domain name can say a lot about you or your company. It's important that your name is memorable, punchy and appropriate. People come into contact with domain names in a number of different ways, and the medium used to promote a website does have a bearing on the choice of domain name. For example, if you were conducting a radio advertising campaign, you would need to choose something short, directly related to your product, and something which is impossible to spell wrongly by mistake.


About Web and Email Forwarding

Web and E-mail forwarding is a cheap and cost effective way of making use of your new domain name without having to pay for full blown web hosting. Our forwarding accounts allow you to have all Web and E-mail requests for your domain name sent on to an existing address.


| | |
| --- | --- |
| | To order a domain with forwarding click here. |

E-mail Forwarding: E-mail sent to you@yourdomain.com is forwarded to your current e-mail address. This is a very cheap and easy way of having your own distinctive e-mail address. It's rather like having a "PO BOX". Any e-mails sent to an address based on your domain name, will be immediately and invisibly sent on to your current address.

Our services do not stop there because we can provide multiple forwarding targets if you need them. For example you could have:


| | | |
| --- | --- | --- |
| info@yourdomain.co.uk | | mary@btinternet.com |
| sales@yourdomain.co.uk | | carl20v@hotmail.com |
| tech@yourdomain.co.uk | | sophie@yahoo.co.uk |

We provide up to 15 such forwarded addresses with each account as standard. More are available on request.

Web Forwarding: This option is great for anyone hosting a site on an dial-up ISP's server. You will not need to move your existing site, your domain name will automatically point to your existing URL. For example, your existing site may appear under the cumbersome URL homepage.yourdialupisp.co.uk/~yourname but after forwarding will appear as www.yourdomain.com

Another way of using our forwarding packages is to redirect domains with different extensions to one website. For example if you already use the .co.uk domain name for your website, and have just purchased the .org.uk variation of your name, then through forwarding, we can make your website appear under both web addresses. There is no limit to the number of extensions that can point to a web site. Many businesses have their website appearing under all the popular domain extensions, including .biz, .com, .net, .co.uk, and .org.uk. This results in traffic to your website because the site is easier to find.

Unlike most of our competitors we understand that you want to know how many visitors your web site is receiving via the forwarded address. This is why we provide full visitor statistics for all web forwarding accounts. To find out how many visitors you are getting simply type /webstats after your forwarded address. Click here for more details.


About Web Hosting

thename.co.uk provides premium Web Hosting at budget prices. We use industry standard Linux/Apache servers located at leading Data Centres located in London's Docklands. Unlike some of our competitors we do not artificially limit the performance of any of our servers.


| | |
| --- | --- |
| | To order a domain with hosting name click here. |

Our hosting packages offer everything the average user could want for one low price.


| | |
| --- | --- |
| | 25MB web space |
| | 15 POP3 e-mail boxes or forwarders |
| | Unlimited e-mail aliases |
| | Password protected directories ready to ensure your private pages remain that way |
| | High-performance, stable servers running the industry leader Apache web server |
| | WAP compatible |
| | Microsoft FrontPage extensions available at no extra charge |
| | Full 24/7 FTP access |
| | Own cgi-bin directory |
| | Full Web stats |
| | Server Side Includes included |
| | Web Mail access POP3 boxes |
For more information see:


Uploading your Web Pages - detailed instructions on getting your site on line.
Email - how to use the e-mail part of your hosting account.
Control Panel - how to access our online control panel and set up new mail users.
Web Stats - about your sites web stats
Web Mail - how to access you POP mail using The Name Webmail
Advanced Hosting Information - How to set up cgi scripts, hidden directories and custom error pages.

Latest:

Free Web Mail

Host with thename.co.uk and get access to your e-mail from a browser completely Free!


Free Web Stats

thename.co.uk offers all hosting & forwarding customers Free visitor statistics - Vital for knowing how your site is performing