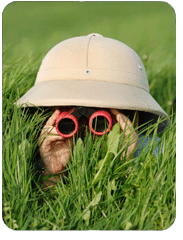 Search for a
domain name
Searches are free and you can make them as mad as you like!
Once you've decided on your names simply add them to the shopping basket. Select forwarding or hosting options and click Buy. Next enter your billing information and credit card details. You'll receive immediate confirmation that we've received your order.



We will send immediate confirmation of your purchase by email, as well as a reference which you should quote in case of any query. We welcome orders from businesses and will provide a full VAT invoice on request. If you are having difficulties finding a suitable domain name try our Domain Name Wizard and our All Domain Search. Domain Notes: You can only use letters, numbers or a - (hyphen). 3 letters minimum for .uk names. All domains are subject to terms and conditions. We use a secure payment gateway for taking payments, and guarantee a full refund in the event we are unable to secure your name.


If you already have a domain name and wish to purchase hosting only click here

Latest:

Dot UK Domains

Second level .uk domains are now available.
We are offering free forwarding to all existing customers. Click here to sign up.
Free Web Stats

thename.co.uk offers all hosting & forwarding customers Free visitor statistics - Vital for knowing how your site is performing